The Thelonious Monk Institute of Jazz Performance Class of 2018 traveled to Panama City, Panama today to participate in the 15th annual Panama Jazz Festival. The brainchild of pianist and UNESCO Artist for Peace Danilo Pérez, who also serves as Artistic Director, the event consists of a week of performances, panel discussions and education programs featuring an astonishing array of regional and international artists. This year's Festival includes Institute Trustee Wayne Shorter's renowned quartet, pianist and composer Ran Blake, and pianist Chucho Valdés and his quartet, among others. Pérez himself will perform with his Panamonk Revisited Trio, which also features bassist Ben Street and drummer Terri Lyne Carrington.
As part of the 2018 Festival, the Institute's students will participate in a concert & jam session at the Villa Agustina cultural space, and will give a full concert at the famed Danilo's Jazz Club. They will also conduct free workshops for local students and aficionados, complementing the Festival's strong emphasis on education and community engagement (this year's schedule includes well over three-dozen clinics).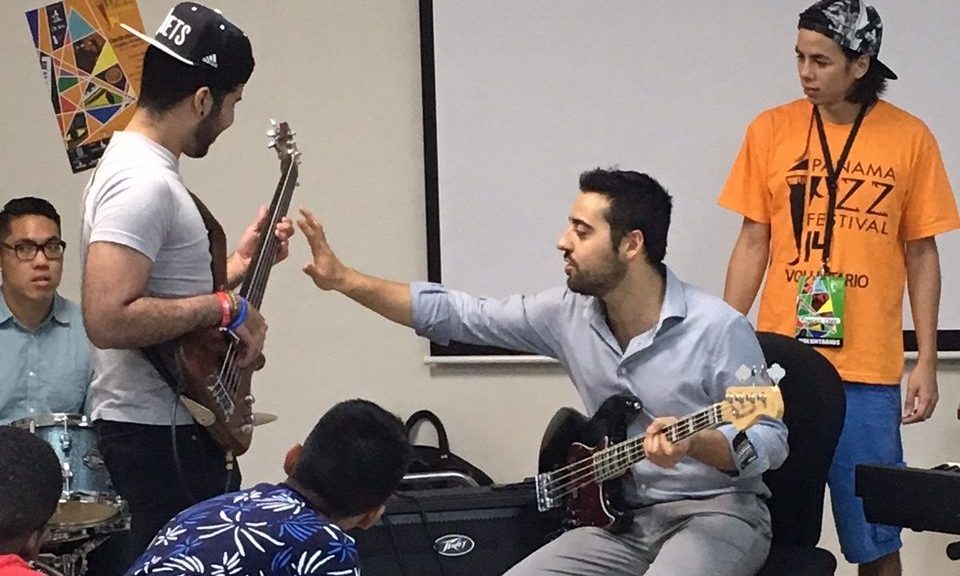 This is the second year that the Class of 2018 has participated in the Panama Jazz Festival. The Institute is one of five U.S.-based educational institutions to be included in this year's program, alongside the Berklee Global Jazz Institute, the New England Conservatory, the New York Jazz Academy and the Santa Monica-based Crossroads School.
For more information on the 2018 Panama Jazz Festival, click here.